Energy Star Windows
Home / Energy Star Windows
Energy Star Windows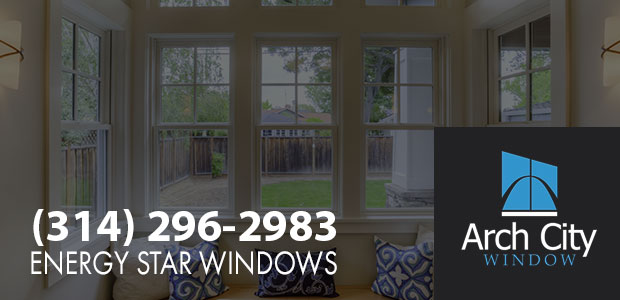 Maybe you noticed a draft coming through your living room window last winter.  Or maybe you realized that you kept your AC blasting and you were still hot all summer.  Or perhaps you're finally building your dream home and it's time to choose the windows.   Whether you're looking to save money on heating and air conditioning or save the environment or both, installing EnergyStar windows are the right choice.
We've all seen that big yellow sticker on appliances, but what is it?
Energy Star is a voluntary program that began in 1992 by the Environment Protection Agency to aid in decreasing greenhouse gasses by clearly labeling the most energy-efficient products.  It was a way for consumers and businesses to make informed decisions when making purchases of appliances, lighting products, home electronics and even windows and doors.  If a product has the yellow Energy Star sticker on it, it means it provides significant energy savings, uses non-proprietary technology, it's energy consumption is verifiable through testing, and if the item is more expensive than its less efficient competition, the consumer must be able to recover the difference in a reasonable amount of time.  Quite simply, it's a way for people to not only save money but to also protect our climate by using superior energy-efficient products.
Windows are measured by Energy Star in two ways.  The U-Factor measures the rate of heat loss for the entire window.  The lower the U-Factor, the less heat is lost during the cold months of winter.  The Solar Heat Gain Co-efficient, or SHGC, measures how efficiently the window blocks heat coming in from the sun.  With the SHGC, a lower number means less energy will be needed to cool your home in the summer.
What are the benefits to installing Energy Star windows?
You save money.   It costs you less to heat your home in winter and cool it in the summer.  When single-paned windows are replaced in a typical home, you could save an average of $126-$465 per year, and for double-paned, $27-$111 can be saved.
You decrease your carbon footprint.   For double-pane replacement, that's 246-2,001 pounds of CO2  or, to put that into perspective, that is the equivalent of 13-102 gallons of gasoline! For single-paned replacement, you save between 1,006 and 6,205 pounds of CO2.  or the equivalent of a whopping 51-317 gallons of gasoline!
No more drafts.  Energy Star windows will help keep your home's temperatures consistent and comfortable all year round.
Protects your valuables.  UV rays from the sun can damage your floors, carpets, and furniture by drying and fading them.  Energy Star windows block much of the sun's harmful UV rays without blocking its light and save your valuable furnishings.
You get certified performance.  If a window has an Energy Star sticker on it, it is verified to perform as labeled.
At Arch City Windows, we offer Energy Star rated windows that use "low-e glass" which is an extremely thin coating that reflects heat, or long-wave infrared energy,  from the outside in the summer and keeps it on the inside during the winter.  Our technicians would be happy to show you where you may have air leaks in your windows using their state-of-the-art thermal technology.   They can show you our selection of Energy Star windows and discuss your budget and your potential energy and cost savings.  Call Arch City Windows today!