Commercial Doors
Home / Commercial Doors
Our Commercial Doors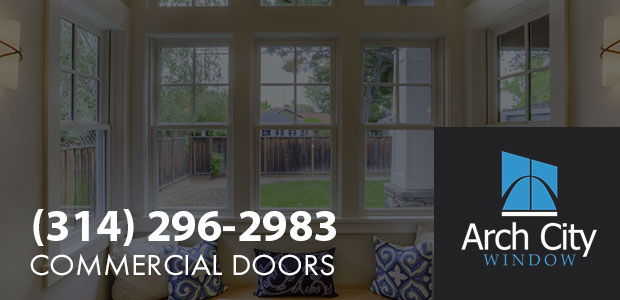 Certain occasions call for solid, closed doors. However, having a solid door can also close off your business, you from your employees and your employees from each other. Closed doors tend to be more intimidating and less welcoming because you have no idea what's on the other side. With the help of Arch City Window, you can have a true open-door policy, even when the door's closed!
Arch City has a wide variety of glass doors that can help improve your business in a multitude away. Glass doors are attractive, improving the quality of your business space and in turn the quality of your work. If you own a retail business, having a glass door is inviting to customers and increases the odds of them coming inside and looking at your products.
Glass doors also bring in even more light, making the atmosphere of your business a lighter, happier place. More light in your space also means less money needed for buying artificial lighting and paying for energy. Arch City uses very high-quality materials that will allow a huge amount of light while keeping the interior a very comfortable temperature – you get the best of both worlds.
Having a glass door for your office also makes you much more approachable. It promotes an open space, giving you and your employees an improved sense of transparency in the company. Your employees will be more willing to approach each other with ideas and issues, helping to ensure that your company continues to make progress and reach its full potential.
Arch City's installation process is simple and quick, and our options for glass doors are huge. We're always happy to answer any questions you may have about our services or the materials we use, because we stand by both. Email or call us today if you want to improve the atmosphere of your work place both in the literal and figurative sense.