Vinyl Windows
Home / Vinyl Windows
Why Choose Vinyl?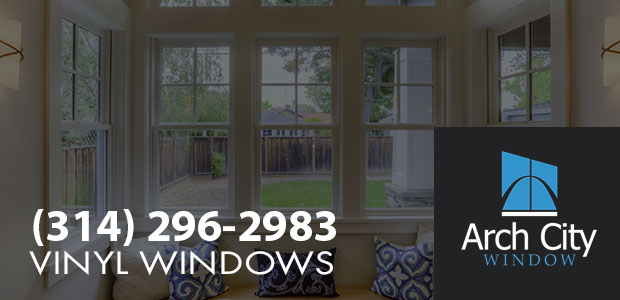 While wood windows have a certain appeal to them, vinyl should definitely not be ruled out. Vinyl windows are energy efficient and inexpensive, and come in a huge selection of options for your home. Another upside of vinyl windows is that they require little to no maintenance for years. They'll look great for a long time, meaning you'll save plenty of money.
Vinyl windows also feature:
Customization. You'll be able to choose from hundreds of shapes and sizes in a wide variety of colors guaranteed to fit any space and color scheme you need.
Security. The ability to lock your windows securely cannot be understated. Vinyl windows are not only fashionable but also incredibly safe to protect your family and your home.
Durability. Vinyl windows hold up well against the ever-changing weather of St. Louis, and do it for years on end!
Efficiency. Energy efficient window frames matched with energy efficient glass can save you money on your energy bill.
Between the energy, lack of need to replace, and lack of maintenance required, vinyl windows are an incredible option to consider your home. Some vinyl windows will cost as little as a third the price of wood windows! Plus, our vinyl windows are well crafted as to closely emulate the look and feel of a classic wood window.
Vinyl windows are made out of solid material that won't warp or flex, and also won't rot when wet. When a vinyl window gets scratched or nicked, it can be polished with little effort and look great again in minutes. These windows are lightweight and extremely easy to use, preventing any kind of pain or struggle when opening for a breeze regardless of the temperature outside. There's few things more frustrating than spending minutes trying to force open a jammed window, and you won't have to worry about that with our products.
Save money and time by calling Arch City Window and asking about vinyl windows.