Commercial Windows
Home / Commercial Windows
Our Commercial Services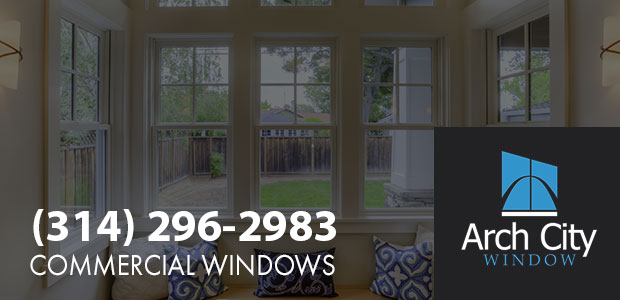 Homes aren't the only places that need to look good. Studies show that improving the quality of life in a workplace will also improve the quality of the work produced. With a new set of Arch City windows, your work quality will see great improvement Having great windows is a sure-fire way to bring in more light, maintaining a comfortable temperature, and making the office more attractive overall. Nowadays, businesses are really going the extra mile to improve the quality of life in their offices. A new set of windows can go a long way to do that.
But, our windows aren't just for office buildings. Have a store where you stock product on shelves? Wouldn't you like your customers to be able to see just how great your products are? With more light thanks to new windows, it will be impossible for your customers to resist. Your storefront will look new-and-improved and the street value will vastly increase. Not to mention, window-shoppers. People will be able to see your fantastic products from practically across the street! You could see an increase of foot traffic just because of new windows. Thanks to the Internet, customers can rate your business not only on the quality of the product and service, but also on the quality of the building itself.
Arch City offers a variety of options for commercial business that are looking to improve their window situation. We're happy to discuss all the options available to you. If you're interested in higher quality, more attractive, energy efficient windows for your business, what are you waiting for? Contact us today and we'll discuss how we'll help your business save money, make money, improve production, and look great.